Class Clash: DNV, GL to Merge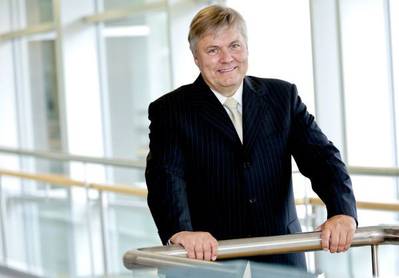 The ever changing face of ship classification has received perhaps its biggest makeover yet, with the announcement this morning (December 20, 2012) that Norway's Det Norke Veritas (DNV) and Germany's Germanischer Lloyd (GL) have signed a deal to merge.

While the deal is termed a merger, considering that the DNV Foundation will hold 63.5 %, and GL's owner Mayfair SE will hold 36.5%, and the fact that the new company, to be called DNV GL Group with a combined turnover of approximately $3.3 billion, will be headquartered and registered in Norway, it is not a stretch to call it a DNV takeover of GL.

In recent years a premium has been placed on size, and in the maritime sector, as Japanese classification society ClassNK routinely touts its historic and world-leading position as the largest in terms of tonnage under class, currently surpassing the 210 million ton mark. The linking of DNV and GL certainly throws an interesting wrinkle among class competition.

DNV GL Group will be one of the world's leading ship classification societies and risk experts in the oil and gas, renewable energy and power sectors, and among the global top three within management system certification.
"The merger rests on a strong strategic rationale, and responds to challenges of increased globalization, rapid technological change and the need for sustainable development. Our customers will benefit from an increased service offering and global competence base as well as one of the densest networks," says DNV's Group CEO, Henrik O. Madsen, who will be the CEO of the combined new company. "The merger with DNV supports our long-term goal of being recognized as one of the most respected technical assurance and advisory companies in the world", adds GL Group CEO, Erik van der Noordaa.

The new company will be one of the world's leading independent technical service providers with more than 17,000 employees and a global network of offices.
"We see this as a good strategic match. The two companies have a common set of values and complementary strengths. Both have strong brands and solid market positions as well as a reputation for high quality and strong integrity. There were negotiations between DNV and GL both in 1999/2000 and in 2006 about closer cooperation. I am very pleased that timing now seems to be right," says Leif-Arne Langøy, the Chairman of DNV's Board of Directors.

"DNV is the partner of choice for GL," said Guenter Herz, Chairman of Mayfair SE. "Besides DNV's clear commitment to Hamburg our decision for this partnership is based on the complementary fit of DNV and GL as well as the joint ambition for innovation and quality of both companies."
DNV GL Group's aim from the outset will be to strengthen its hold in several areas, including the maritime segment and across the entire oil & gas value chains. It aims to be a global leaders in pipeline verification and asset integrity services as well as in renewable energy certification and advisory services. Moreover, it will be a strong player within power transmission and distribution as well as testing and certification services.

DNV GL Group will operate in the business segments Maritime, Oil & Gas, Energy and Business Assurance. Its global headquarters will be at Høvik outside of Oslo.
The maritime business unit will be headquartered in Hamburg, Germany, while maintaining its commitment to the Norwegian maritime cluster. Oil & Gas will be headquartered at Høvik, Norway, while Energy will be headquartered in Arnhem, the Netherlands and Business Assurance in Milan, Italy. DNV GL Group will be organised as a Norwegian limited company (AS).

The transaction requires approval from competition authorities.