Clipper Group's Bulk Ship Success Story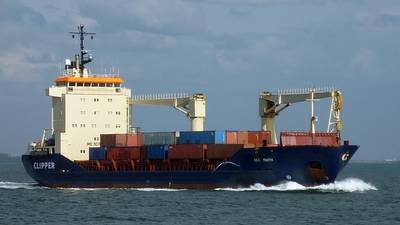 Clipper Group grows from a small ship owner/operator to a substantial size & celebrates 40 years in shipping.

Clipper started primarily as an operator in the dry cargo segment. In the 1990's, the company grew to be a shipowner as well, and has since then taken delivery of 179 vessels. Today Clipper is a leading shipping group with a strong fleet and offices in 11 countries.


Frank G. Jensen, Chairman of the Board and CEO of Clipper, joined the company in 1992. "In the 20 years I've been with Clipper, we've grown from a small ship owner/operator into a substantial ship owner and a large operator. An important milestone was in 1996 when we took delivery of our first series of ships built in China. The Fantasy series, from which we still operate a few vessels. Since then we've had close relationships with both Chinese and Japanese shipyards."


When Frank took over as CEO in 2010, the global crisis was a reality. "This gave us an opportunity to reflect on what we've done right, or less right, and where we must focus going forward". For Clipper, it's concentrating on Bulk and Projects, the business areas where we excel.


Frank sees the tough markets as an opportunity: "Our industry is changing and growth is difficult. But to Clipper this is actually an advantage. We're good at judging the markets and seem to thrive and expand in a difficult environment. We have an ability to make quick and sound decisions. And we're a personal, family run business, building long-term relationships."