Maran Tankers Collaborates With ABS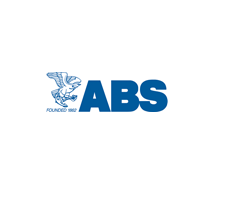 With energy efficiency at the forefront of today's environmental agenda, Maran Tankers Management Inc. (MTM), the largest tanker operator in Greece, has collaborated with class society ABS in the development, review and revision of their company and Ship Energy Efficiency Management Plan (CEEMP/SEEMP). The plan provides a mechanism for identifying measures aimed at maximizing operational efficiency throughout MTM's fleet and establishes a management tool for the Company and their fleet of vessels.

The goal is to continually improve the energy efficiency of all sea born operations. The Plan is linked to MTM Energy Efficiency Management Policy and to the relevant Environmental Program on Energy Efficiency which has been established, maintained and implemented in accordance with the ISO 14001 procedures. It is expected that the Plan, which complies with current International Maritime Organization's (IMO) SEEMP Guidelines and also takes into account INTERTANKO's Guide for Tanker Energy Efficiency Management Plan and OCIMF's Guide for Energy Efficiency and Fuel Management, could serve as an industry model for environmental performance management.

While there are a variety of environmental issues and regulations up for discussion, energy efficiency is particularly interesting because it is about CO2 emissions and it also has a commercial aspect. "MTM has incorporated fuel saving measures and efficiency technology across our new building specifications and ship operations, however, having in place the CEEMP/SEEMP allows these measures to be documented and monitored for further improvement. It also allows us to be proactive and satisfy the upcoming regulations," says Stavros Hatzigrigoris, Managing Director of MTM.

According to ABS Vice President of Global Technology and Business Development Kirsi Tikka, who leads the society's Environmental Solutions Group, the building block for operational efficiency planning has come from IMO's SEEMP. This is a ship-specific tool aimed at continuous improvement of a vessel's performance. "It can be thought of as a catalogue of best practices that may be implemented on a particular vessel to improve its fuel efficiency," explains Tikka. "SEEMP plans can serve as a key ingredient to a broader corporate energy management plan like the one developed by MTM.

"MTM has a strong history of embracing energy efficiency initiatives," says Tikka. "ABS is a class society known for its technology leadership. So this collaboration is a good opportunity for ABS and MTM. ABS' goal is to be the class society of choice for the new generation of environmentally-friendly and energy-efficient ships and we look forward to assisting other owners as they move forward in this area."

Founded in 1862, ABS is a leading international classification society devoted to promoting the security of life, property and the marine environment through the development and verification of standards for the design, construction and operational maintenance of marine-related facilities.
Source: Maran Tankers