Interview with Coast Guard Commandant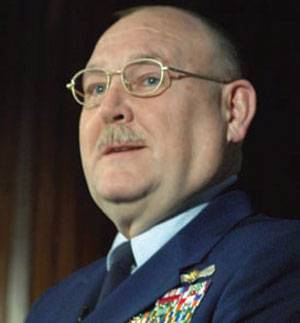 Admiral Thad Allen, Commandant of the Coast Guard, spoke with MarineNews about the merchant mariner credentialing process, TWIC, the new Centers of Expertise and the modernization of the Coast Guard's internal organization. Visit the Commandant's blog at www.uscg.mil/comdt/blog for more of his perspectives on the workings of the Coast Guard.

What's the Coast Guard doing to simplify the merchant mariner credentialing process?
Merchant mariner credentialing has been the subject of a lot of concern and reforms going back 10 or 15 years, to when I was a field commander. The goal is to create better standardization, better efficiencies, a central screening and vetting of applicants, and ultimately, reduce the wait to get biometrics, (fingerprints, etc.) from the field. Then align that with the current Transportation Worker Identification Credential (TWIC) card along with a central review of medical records. I think we're well on our way to making that happen.

What's the biggest obstacle to all of this?
We're moving from a decentralized process whereby folks came into a Regional Exam Center (REC) and did all their business there and then ultimately the information was transferred to a database. There's a couple of things [that present challenges], number one is physically moving the data, the IT backbone, and the second is redefining functions of what people do in the field versus what the people do at the centralized screening point. [The Coast Guard] is trying to build in the consistency that we lack because individual RECs were managed slightly differently - we're all human beings and have our own way of interpreting the rules. In some cases we had folks shopping around for RECs based on where they thought they might get the most favorable treatment.
So there's a physical relocation portion, there's a data center/ IT backbone portion, there's a staffing portion where we load resources and staff from the RECs in. Then there's the creation of new staff functions, one of which is the medical competency folks who are capable of screening these records (medical exams) in one central location. We've phased the movement of the records from the RECs to the central point in a responsible manner I think, where we tried to move as fast as we could, while being mindful of the impact on our stakeholders in the field.

Where is the Coast Guard with TWIC implementation?
As you know, we're heading toward an April deadline to have everybody in compliance. We started back before the end of the calendar year. We do find that there are unique issues related to each port. One of my predecessors once said, "if you've seen one port, you've seen one port." So we get to places like Alaska or Hawaii where there are issues with accessibility because people are on islands or at great distances, and we've dealt with those.
There have been some issues with the contractor that was retained with TSA regarding the acquisition of the data and the production of the cards, but in general, I think it's gone very smoothly. Our next challenge of course, is to issue the second regulation regarding the card readers and figure out where we want to go with the biometrics that are captured in relation to our merchant mariner credentialing, so it only has to be done once.

What kind of feedback are you getting from the field?
Generally, good feedback. It's usually a supply and demand issue where the enrollment centers have been established by the contract. Are they in the right place and can they handle the throughput? We've worked with TSA and the contractor to adjust that, and in some cases, there were more resources needed at one place than another. In other cases it was to our advantage to put a mobile enrollment center on the road and take it to large populations like a maritime school, for example, where you know you have a significant group that can be dealt with in one place.

Can you talk about the Centers of Expertise (COEs)?
Sure. I'm going back 10 or 15 years ago, when we trained our marine inspectors by sending them to a training port. We would send them to a large port like New York with the knowledge that in a very large port, they would get a great cross section of the different types of inspections that they would have to do. Changes over the years caused us to move away from training ports. Some ports now specialize in certain types of maritime activities that others do not. For example, Houston and Galveston have a high concentration of petroleum and chemical type traffic and LA/Long Beach has a very high amount of containership traffic. So by sending someone to a port to train them in their first tour, they're not necessarily going to get what they need to be an effective inspector.
We decided to break the industry into segments and then go where they're actually conducting those operations in the private sector and co-locate out training nodes so when our inspectors come into that particular area they'd be trained on the specific type of platform. We recently stood up the COE related to inland towing, the brown water fleet, in Paducah, Ky., near the convergence of the Ohio and Mississippi Rivers, where there are a lot of barges. We put the COE right where the businesses are, so if you're going to get into that line of work we're going to send you there to train no matter where you're going to be dealing with towing operations in the country. In a similar manner, for cruise ships it will be Miami, because that is the largest cruise ship port in the United States. For the offshore oil and gas industry it will be down on the Louisiana coast. Morgan City or Houlma are the likely candidates. In Duluth, we will probably set up the Lake Carrier COE because those are different types of vessels up there. There's a lot of steam plants that aren't operated anyplace else. The final COE, probably somewhere on the Gulf coast as well, will be for Liquefied Natural Gas.

What were your priorities when you started your tour as Commandant and what progress has been made?
The overwhelming priority when I became Commandant was to reposition the Coast Guard in the 21st Century to be a more flexible and agile organization. We're accomplishing that by looking at our command and control structure and our mission control structure. We're also looking at operations where we haven't been as focused on our customers as we need to be. Marine Inspection is a good example of that. We're looking to stand up two organizations inside the Coast Guard, one is a mission execution organization and the other is a mission support organization that will be headed by two deputy Commandants.
Probably the biggest change in the Coast Guard is taking the entire logistics and maintenance system to a standardized business practice, what we call bi-level maintenance. We're pretty much on track. We've most recently stood up logistic centers to focus on our various platforms. The Surface Forces Logistics Center is in Baltimore. The Shore Infrastructure Logistics Center is down in the Tidewater area. The Command and Control Computers, Intelligence and IT (C4IT) Center of Excellence is going to be in Alexandria, Virginia. We already have an Aviation Center of Excellence in Elizabeth City, North Carolina. Moving ahead, the two largest challenges that remain are working with the Congress to establish the two senior leadership billets [Deputy Commandants] and, what I probably won't see done on my watch, the transformation of our financial management system. That's somewhat linked with the new financial management system that's coming on-line with the Department [Homeland Security] and that's likely to extend past my tenure.
(as printed in MarinNews April 2009, Insights)