VADM Schultz Nominated as 26th Coast Guard Commandant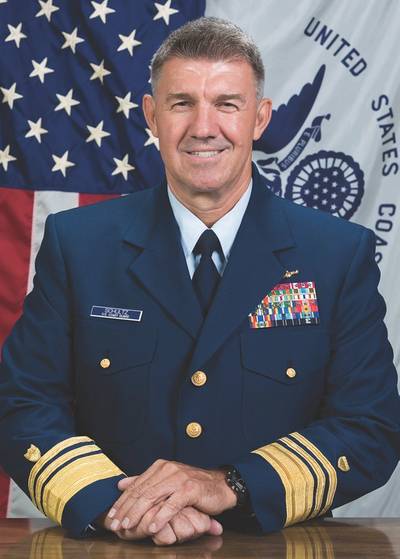 Homeland Security Secretary Kirstjen M. Nielsen announced the nomination by President Donald Trump of Vice Adm. Karl L. Schultz to be the 26th Commandant of the U.S. Coast Guard on Thursday.
Vice Adm. Schultz, the commander of the Coast Guard's Atlantic Area, currently serves as the operational commander for all Coast Guard missions from the Rocky Mountains to the
Arabian Gulf
, spanning across five Coast Guard Districts and 40 states. Pending confirmation, he is expected to relieve Commandant of the Coast Guard Admiral Paul F. Zukunft in a change of command ceremony June 1, 2018, in Washington, D.C. Adm. Zukunft will retire following the change of command this summer.
"Vice Adm. Schultz will provide the sound leadership and steady hand needed to guide our global military service further into this dynamic and extraordinary era of our Nation," said Adm. Zukunft.
Vice Adm. Schultz has selected and the president has nominated Vice Adm.
Charles W. Ray
, the current Deputy Commandant for Operations, as the Coast Guard's 31st Vice Commandant. Pending confirmation, Vice Adm. Ray will relieve Adm. Charles D. Michel in a change of watch ceremony May 24, 2018, in Washington, D.C. Adm. Michel, the Coast Guard's first four-star Vice Commandant, will retire following the change of watch.