Mease Named to Houston Port Commission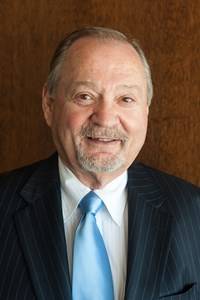 Roy Mease was appointed to the Port Commission of the Port of Houston Authority by the City of Pasadena today. Port Commissioners serve two-year terms without pay.


Mease was named to the seat previously held by Steve Phelps. Phelps had served as Port Commissioner since 1997.


Mease has a private law practice in Pasadena. A member of the State Bar of Texas, he received his Doctorate of Jurisprudence degree from the South Texas College of Law.


Mease serves as chairman of the Pasadena Second Century Corporation, which is the city's economic development entity. He helped Pasadena earn the annual Community Economic Development Award (CEDA) for 2013, awarded by the Texas Economic Development Council (TEDC). The award recognizes excellence and the exceptional contributions of TEDC member cities toward the economic vitality of their communities and the State of Texas.


Mease served as a member of the Pasadena City Council for eight years. He also served as president of the Pasadena Livestock Show & Rodeo and has been a director of that organization for 44 years.


Mease attended the University of Texas at Austin. He and his wife Sue have been married for more than 50 years.