DHT Holdings Completes Delivery of 9 VLCCs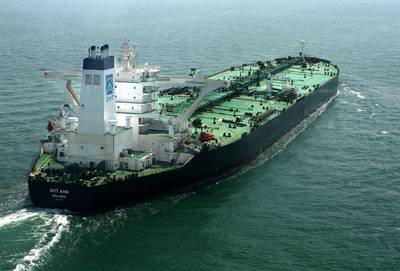 Bermuda-based DHT Holdings has completed the delivery of the nine VLCCs acquired from the BW and the contracts for the two newbuildings due for delivery in 2018 have been transferred to DHT.
DHT has a fleet of 30 VLCCs, 26 in the water and four under construction scheduled for delivery in 2018, as well as two Aframaxes. The total dwt of the fleet is 9,502,995. The average age of the VLCC fleet is 6.8 years.
"In June 2017, we entered into a financing with DNB and
Nordea totaling
$82.5 million to fund the acquisition of the two VLCC newbuildings ordered from HHI in January 2017. The five year credit facility is divided 50/50 between a term loan and a revolving credit facility and borrowings will bear interest at a rate equal to LIBOR plus a margin of 250 basis points," the company said in a press release.
"Borrowings are repayable with quarterly installments calculated based on the borrowings being repaid to zero assuming a 20 year economic life for the vessels," it said.
The DHT Ann and the DHT Phoenix were sold at $24.8 million and $19.1 million and delivered to the buyers in May and June 2017, respectively.
Seven of the VLCCs and the two Aframaxes are on fixed rate time charters.
The Company entered into a six year term loan and revolving credit facility agreement totaling $300 million, of which $74 is a revolving credit facility, with ABN Amro, DNB, Nordea, Danish Ship Finance, SEB, ING and Swedbank for the financing of the cash portion of the acquisition of the VLCC fleet from BW Group Limited (BW) as well as the remaining installments under the two newbuilding contracts.
USD 204 million has been drawn in connection with the delivery of the nine vessels in the water and the remaining $96 million is expected to be drawn in connection with the delivery of the two newbuildings in the second quarter of 2018.
DHT is an independent crude oil tanker company. It's fleet trades internationally and consists of crude oil tankers in the VLCC and Aframax segments. It operates through our integrated management companies in Oslo,
Norway
and
Singapore
.