Simplex to Represent CIP Composites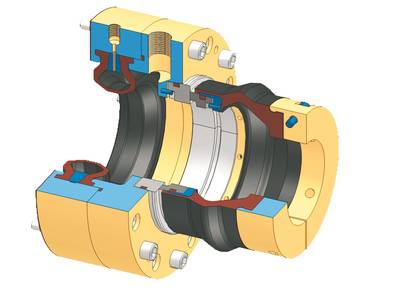 Columbia Industrial Products, Inc. of Eugene Oregon and Simplex Americas LLC have announced the signing of a distributorship agreement between the two companies to supply CIP's range of CIP Marine Composites for the Inland Waterways of North America.
CIP Marine Composites are textile reinforced, self lubricated bearing materials. Manufactured in tubes and sheets, CIP is easily machined into a variety of configurations for bearings, wear pad, thrust washers and other components. These materials provide an environmentally friendly, cost-effective alternative for marine engineering applications requiring a dimensionally stable material with negligible moisture swell and high load capacity. CIP Marine Composites complement Simplex Americas' range of Marine Propulsion Components. The cooperation between the two companies now allows for fuller coverage of the Inland Marine market, along with a strong support and service network throughout the Americas.
Simplex Americas maintains offices, warehouses and workshops in New Jersey, Mobile Alabama, Houston Texas, Panama and Talcahuano in Chile. Sales and service personnel at these locations are highly trained in all aspects of Propulsion Shafting, CPP and Thruster technology. The addition of the CIP Marine Composite range of products provides shipowners and shipyards with a convenient integrated product range from one source.