NAPA Wins Bourbon OSV Loading Computer Contract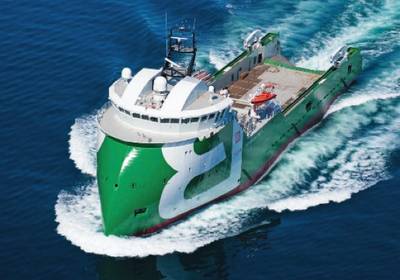 Software house NAPA Group contracted to supply Bourbon with loading computers for 55 offshore support vessels (OSV's).

The latest software will enable Bourbon to improve safe loading and unloading with maximum cargo intake while improving assistance to stability, longitudinal strength for operational efficiency.

NAPA has begun and will continue to provide Bourbon OSVs with the most versatile and sophisticated 3D systems on the market; providing "real time" onboard loading calculations and ship stability analysis, as well as an emergency response system during loading. The software will be installed on twenty Bourbon Explorer 500 series vessels, fifteen Bourbon Liberty 150 series vessels and twenty Bourbon Liberty 300 series vessels commissioned by Bourbon and built by Sinopacific Zhejiang Shipbuilding shipyard in Ningbo, China. Five of the Bourbon Liberty 300 vessels have already been delivered and this extraordinary 55-vessel deal is in full progress.

Matti Salo, President of NAPA for Operations, commented:
"Today's announcement is testament to the reliability and increasing reputation of the NAPA Loading Computer and aligns with our strategy for providing industry leaders with the tools they need to better perform their OSV operations safely. We remain committed to developing software that supports safety and efficiency in all onboard operations."

NAPA supplies solutions for ship design and operation with a mission to improve safety and eco-efficiency of the global maritime industry. With a solid track record in setting new standards for 3D modelling of ships and ship performance analyses, NAPA's philosophy is that true eco-efficiency starts with the build process and continues through the operational lifecycle of a vessel.