EC Measures to Improve Conditions for Seafarers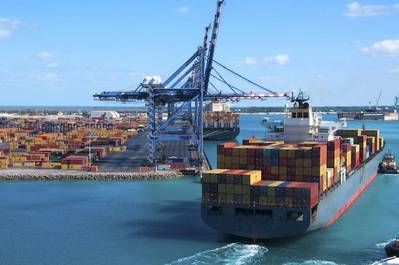 The European Commission (EC) has adopted a proposal for a Directive which aims at improving the working conditions of seafarers on board EU-flagged vessels.
The proposal transposes an agreement between social partners in the maritime transport sector into EU law.
This agreement in turn takes account of changes to the Maritime Labour Convention, which the Members of the International Labour Organisation (ILO) adopted in 2014.
Seafarers will in the future be better protected against abandonment by shipowners. The new rules strengthen the right to compensation in the event of death or long-term disability due to an occupational injury, illness or hazard.
Commissioner for Employment, Social Affairs, Skills and Labour Mobility, Marianne Thyssen, said: "This Commission is committed to re-launching and strengthening the dialogue with our social partners. Social dialogue at all levels is a prerequisite for the functioning of Europe's social market economy and crucial to promote both competitiveness and fairness. The adoption of this proposal for a Directive transposing the agreement of the social partners in the maritime transport sector is a further proof of our commitment".
The global nature of the shipping industry, with different national laws applying depending on the state of the ship owner, the flag state of the vessel or the nationality of the crew, make it difficult for seafarers to get speedy and satisfactory redress in case of abandonment, injury or death. What the Commission is proposing are improvements to the existing system.
The proposal will improve seafarers' protection in the event of abandonment, including when the ship owner fails to pay contractual wages for a period of at least two months, or when the ship owner has left the seafarer without the necessary maintenance and support to execute ship operations. This will not only benefit seafarers themselves, but also all EU port authorities, as it will result in fewer problematic cases of abandonment.