Bolidt Underlay Worth Weight for ConocoPhillips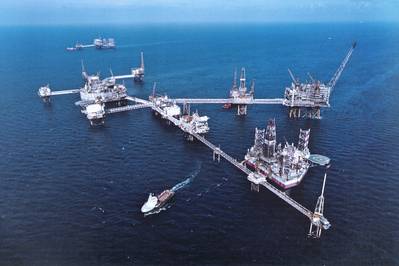 Efforts by ConocoPhillips to achieve the lightest weight possible for the superstructure of its Ekofisk L accommodation facility have been demonstrated by its selection of an underlay construction material.
The oil major has selected Boliscreed 400 for the high-profile North Sea unit, which will replace the longstanding Ekofisk H and Ekofisk Q as part of ConocoPhillips plans to prolong activities in the Ekofisk field by up to 40 years.
Ekofisk L's top side is currently under construction at Singapore's Sembawang (SMOE) shipyard, while the unit's support struts and structures are under completion at the Aker Verdal facility, Norway. The completed unit is due to enter service before the end of 2013. As well as acting as an accommodation unit, Ekofisk L will also be a new field centre for the Greater Ekofisk Area and the platform will be connected to the existing Ekofisk Complex via a bridge.
"Boliscreed 400 will cover an area of around 14,000m2 onboard Ekofisk L and will play a critical role in ensuring that the unit's steel surfaces are levelled to accept the installation of cabins and public spaces," said Jacco van Overbeek, Bolidt Director Global Shipbuilding Division. "The material is 20 percent lighter than conventional epoxy-based products."

In addition to its 552 cabins, the DNV-classed accommodation unit will also have space for a number of field centre functions, such as a heli-deck and hangars, 75 office workspaces and a number of auxiliary systems such as fire water and freshwater supply.
An experienced, multi-discipline team from ConocoPhillips is on-site at SMOE to monitor the construction of the topside itself, two bridges and one bridge support.