Conrad Wins Deal to Build Four Ferries for Puerto Rico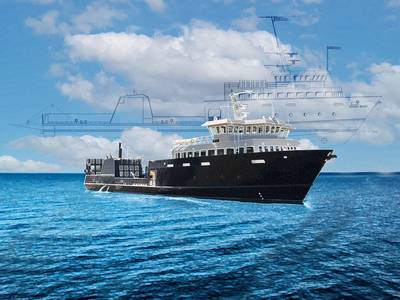 Louisiana-based shipbuilder Conrad Shipyard on Tuesday announced it has secured a contract to build four cargo and passenger ferries for Puerto Rico.
The contract from the Puerto Rico Maritime Transit Authority (PRMTA) will see Conrad deliver the first ferry to San Juan, Puerto Rico in late 2024.
The ferries, designed to carry 300 passengers and 300 short tons of cargo, will operate between the Municipality of Ceiba and the Municipality Islands of Vieques and Culebra in Puerto Rico.
"These new ferries will play a vital role in improving connectivity across our region and facilitating the movement of both passengers and vehicles to and from the Island Municipalities," said Josué Menendez Agosto, Executive Director of PRMTA. "These new vessels will provide the much-needed resiliency that the residents from the island municipalities of Vieques and Culebra need during normal operations and under emergency situations."
"We are honored to have been selected by the Puerto Rico Maritime Transit Authority for this important project," said Johnny Conrad, chairman and CEO of Conrad Shipyard. "This contract supports our commitment to delivering quality vessels that prioritize safety, efficiency, and passenger comfort. We look forward to partnering with the Puerto Rico Maritime Transit Authority once again to deliver these vessels."
Conrad previously built and delivered for PRMTA two ferries that are still operating in and around Puerto Rico today.