Ocean Conservancy Calls for Clean Arctic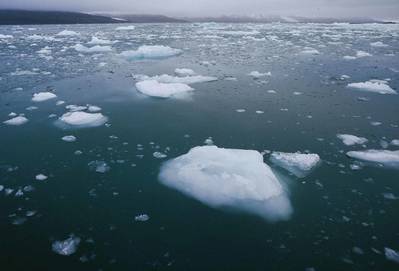 The following statement was issued by Sarah Bobbe, Arctic Program Specialist at Ocean Conservancy, at the conclusion today of the International Maritime Organization's Marine Environmental Protection Committee meeting where member states supported a proposal to identify mitigation measures for heavy fuel oil (HFO) use in the Arctic:
"Ocean Conservancy welcomes steps taken by the International Maritime Organization to mitigate risks to the Arctic from the use and carriage of the world's dirtiest fossil fuel.
"Support for Measures to Reduce Risks of Use and Carriage of Heavy Fuel Oil as Fuel by Ships in Arctic Waters marks an important milestone in the bid to phase out the use of heavy fuel oil in the Arctic.
"With climate change impacts resulting in record-breaking loss of sea ice—winter ice in the Arctic hit a record setting low in 2017 since records began 38 years ago—there will be a dramatic increase in vessel traffic through shorter Arctic sea routes to transport cargo between Southeast Asia and Europe. At present, around 75% of marine fuel currently carried in the Arctic is heavy fuel oil.
"It is a higher source of harmful pollutants like sulphur oxide, nitrogen oxide and particulate matter including black carbon. A heavy fuel oil spill in cold, high-latitude waters would be virtually impossible to clean up. It would persist longer than other fuels with potentially devastating long-term impacts on local communities, marine ecosystems and coastal economies.
"A ban on the use and carriage for use of this fuel affords the simplest and strongest measure of protection to the Arctic. As part of the
Clean Arctic Alliance
, Ocean Conservancy calls on the IMO to adopt a ban by 2020. HFO is already banned in
Antarctic waters
because of its potential harm to the environment.
"Ocean Conservancy is also pleased to announce our new status as a member of the
Clean Shipping Coalition
in order to provide the International Maritime Organization with science-based policy solutions to ensure environmentally sound practices in the world shipping industry."