American Constitution Passes Sea Trials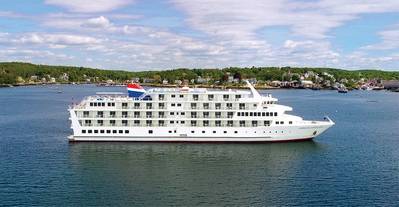 American Cruise Lines' first new ship of 2018, American Constitution, passed Sea Trials last week in Chesapeake Bay.

With the U.S. Coast Guard aboard, American Constitution underwent speed trials, an endurance run, and was thoroughly tested in all areas of safety and maneuverability.

"The American Constitution passed with flying colors," said Paul Taiclet, Vice President of Hotel Operations, who was aboard for the Sea Trials. "The ship performed exceptionally well and has a number of enhancements that further American's tradition of innovation in small ship cruising."

Among the new advanced features noted by Taiclet are new acoustical treatments and vibration dampening systems throughout the ship, which make it extremely quiet even when running at full speed.

American Constitution will embark on its inaugural cruise from Baltimore on April 18. The sailing will be the line's first American Revolution Cruise, a new 10-night cruise around Chesapeake Bay that features ports central to our nation's history. For the remainder of 2018, the new ship will stay on the East Coast, where it will run a series of trips in summer and fall from Boston and New York.