Construction Begins on French Navy's New Replenishment Ship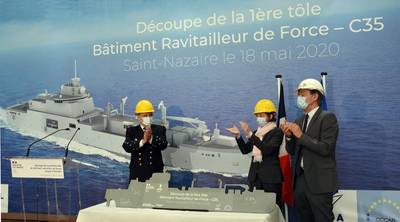 Shipbuilder Chantiers de l'Atlantique said it has cut first steel for the lead vessel in a series of four new Bâtiments Ravitailleurs de Force (BRF) replenishment ships for the French Navy. The four ships are scheduled to be delivered from end 2022 to 2029.
The order for the construction of the four vessels was placed in January 2019 to the temporary association of companies formed by Chantiers de l'Atlantique and Naval Group. This order for the French Navy is part of a Franco-Italian program led by OCCAR, on behalf of DGA, the French Defence Procurement Agency, and its Italian counterpart NAVARM.
The 13,000-cubic-meter-capaity BRF vessels will provide logistical support to the French Navy, carrying fuel, ammunition, spare parts, as well as food to combat vessels.
Compliant with international standards, their characteristics are adapted to their specific missions of support to the aviation group constituted around the aircraft carrier Charles de Gaulle, flagship of the group naval air force, the builder said.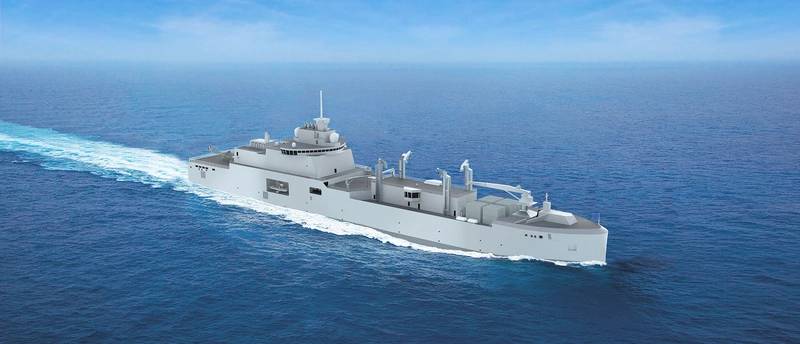 (Image: Chantiers de l'Atlantique)

Chantiers de l'Atlantique is responsible for the design and the construction of the four ships, and it will ensuree the integration and the implementation of the embedded systems. Naval Group, meanwhile, is responsible for the design, development and integration of the military systems of the platform.