Kværner to Play Part in Construction of Enormous Offshore Spar Platform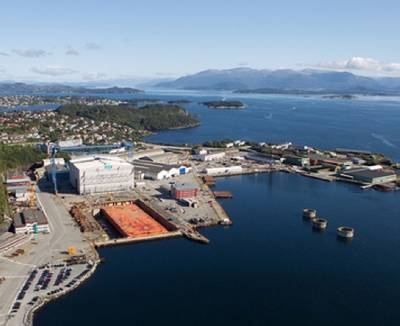 Norway's Kværner ASA say that Technip Norge AS has awarded them a sub-contract for the Fjord Base and Support Services up-ending and preparation for mating operations of the sub-structure for the Aasta Hansteen Spar platform.

With a total length of 198 meters, Aasta Hansteen will be the world's largest spar platform, claims Kværner, and the first of its kind on the Norwegian continental shelf. Statoil has contracted Technip and Hyundai Heavy Industries (HHI) in a consortium to engineer, procure and construct (EPC) the Aasta Hansteen spar substructure. The spar hull will be engineered by Technip in Houston and fabricated by HHI in Ulsan, Korea. The hull will be transported on a heavy lift carrier to Kvaerner's facilities at Stord.

Kvaerner's scope includes providing services and assistance to Technip during mooring, upending, ballasting, installation of predefined equipment and preparation of the Aasta Hansteen Spar for mating with the topside. The mooring site will be in Digernessundet, an established deep-water site in the vicinity of the Kvaerner yard at Stord.

The spar is scheduled to arrive at Kvaerner's Stord facility late summer 2015 and to be made ready for mating by the end of that year.