Joint Venture Company: Marine Accident & Risk Consultants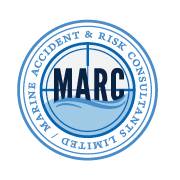 Two leading companies have come together in a joint venture company, Marine Accident & Risk Consultants (MARC), to provide a comprehensive suite of marine safety management consultancy services.

MARC brings together the capabilities of ConsultISM Ltd - an independent organization specializing in the management of marine safety and control of operational risk, and RTI Ltd - specializing in accident investigation and risk management in the marine, aviation and other high risk industries.

Both companies will continue their core businesses under their own names but combine their marine consultancy expertise under the MARC banner - Realising the full capabilities of the two companies to provide a comprehensive marine risk management consultancy, delivered through the extensive RTI Group infrastructure.

Contact the MARC Office in London on +44 20 7063 9733 or email (Admin.Services@marc.com).