Seattle, Tacoma Container Volumes Stable in April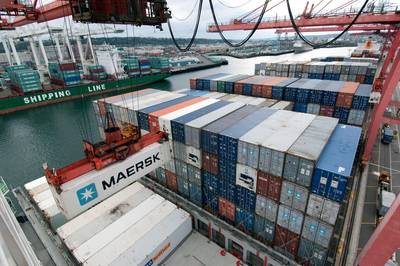 Puget Sound container volumes stabilized in April, growing 1 percent year to date to 1,106,384 TEUs.
The moderate volumes reflect the return of normal operations at the ports of Seattle and Tacoma, as the ports finished clearing the backlog of cargo that built up during contract negotiations between the
West Coast labor
union and employers.
Containerized exports grew 3 percent year to date to 394,118 TEUs, while imports improved 1 percent to 456,068 TEUs. Domestic volumes fell 1 percent to 256,198 TEUs.
The ports expect container volumes to continue to stabilize in the coming months as vessels return to normal service schedules.