Shanghai Remains World's Busiest Container Port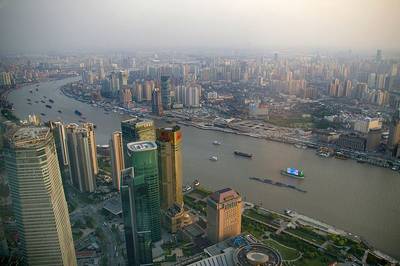 Shanghai port container throughput rose 3.3 percent to a record 33.6 million TEUs (twenty-foot equivalent units) last year, according to official data just published, reports Xinua.
According to the Chinese news agency, the city first became the world's biggest container port in 2010 when it surpassed Singapore, and 2013 also saw a range of achievements in Shanghai shipping: the official opening of two-way traffic in the main channel of Yangshan Deep-water Port in October could help shipping lines save on costs and further boost turnover for Shanghai, while London's Baltic Exchange, the main freight index provider, unveiled a Shanghai office in September.
Citing the Shanghai Urban Construction and Communications Commission, the local transport authority, Xinhua reports that the city will accelerate the shipping sector's development this year on the back of the new pilot free trade zone, a testing ground for government reforms.

China has eased foreign-ownership limits in Sino-foreign shipping joint ventures in the FTZ and allowed foreign companies to set up wholly owned ship management companies there, in an opening-up to draw more shipping-related businesses to Shanghai.
Source: Xinhua