Container Shipping Industry Course at U.S. Georgia Tech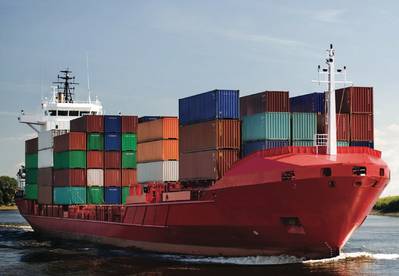 Georgia Tech Professional Education offers Transportation & Distribution Course in Savannah to address changes in the container shipping industry.

Georgia Tech Professional Education will offer a Transportation and Distribution Planning and Management (LOG 3120 ) course October 2-4, 2012 at Georgia Tech-Savannah that will focus on the many issues and developments affecting the trade and container shipping industry.

While assessing the importance of freight consolidation, network alignment, and synchronization, students will develop the principles, practices, and tools required to address all major issues and tradeoffs in domestic and international transportation. This course will also teach the complexities of transportation and distribution planning, and why this has become a critical corporate function.

Course participants will gain important knowledge of the basic components of a global transportation and distribution system. Students will learn key financial and performance indicators for transportation, the design of supply chains to minimize transportation and distribution costs, and operations management in terms of capacity development.This information will be highlighted during a tour of the Port of Savannah and Intermodal facility. Students will also speak with Curtis Foltz, executive director of the Georgia Ports Authority , regarding port operations and strategic trends impacting the industry.

"As the international trade gateway to the southeastern United States, the Port of Savannah must continually focus on improving performance for both the shipping lines and the shippers that rely on us," says Foltz. "We strive to make the port a world class facility with regard to both infrastructure and logistics processes and are delighted to partner with Georgia Tech in hosting the Transportation and Distribution Planning and Management course in Savannah."

Issues in global transportation and container shipping will be discussed to prepare shippers for future challenges and developments. After an increase in global trade from 2002-2008, shipping lines invested in bigger vessels to accommodate projected growth that seemed to coincide with the widening of the Panama Canal expected in 2014. As market growth declined, the shipping industry turned to other methods to increase efficiency and to decrease costs such as slow streaming. This slow speed of travel may save gas but drives the price of goods up.

The course is taught by Georgia Tech faculty Dr. Amar Ramudhin and Dr. Don Ratliff. Ramudhin.