Epic Gas Continues Fleet Expansion, to Open London Office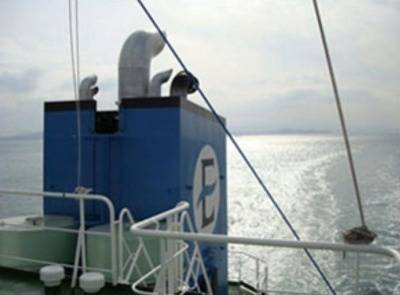 Singapore-based Epic Gas Ltd. say that following their recent order of two LPG 11,000cbm vessels from Kyokuyo Shipyard Corporation in Japan, it will add two more similar-sized newbuilds to its expanding fleet.

These two 11,000 cbm vessels will be long term bareboat chartered in from Kumiai Senpaku Co., Ltd., of Japan. The first vessel will be built by Sasaki Shipyard Co., Ltd. for delivery in 2015 and the second vessel by Kyokuyo Shipyard Corporation to be delivered in 2016.
"We are glad to have formed a strong partnership with a prominent ship owner like Kumiai Senpaku Co., Ltd., of Japan which will further strengthen our position in the growing LPG and petrochemical markets." states Lars Vang Christensen, CEO of Epic Gas.

He adds "In line with the Company's strategy of owning and operating a modern fleet the addition of these two fine vessels further reduces the fleet's age profile as does the recently concluded sale of the 1991 built, 3,300cbm "DP Azalea".

Epic Gas has also purchased two modern second hand vessels to be delivered in early 2014 – the 5,000cbm "Epic St. George" (ex "Gas Bali, 2007 built) and the 7,200cbm "Epic Barbados" (ex "Championship", 2001 built).

Lars Vang Christensen further announces "To strengthen the Company's presence in Europe and cater to the growing fleet size, we have set up an office in London, Epic Gas (UK) Limited, to handle commercial activities and serve our valued client base in the region. The office will be operational in February 2014."