PoH: Upward Trend Continues in Financial Results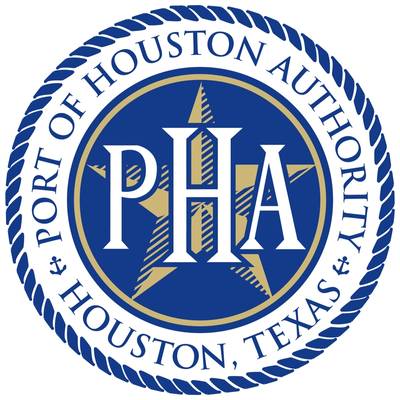 And More Good News: Partnership With Two Cruise Lines Announced


The Port of Houston Authority will partner with Princess Cruises and Norwegian Cruise Lines to offer new services from the Bayport Cruise Terminal, it was announced at the Nov. 15 Port Commission meeting. Princess Cruises will make passenger cruise calls during the 2013-2014 cruise season, while Norwegian Cruise Lines has committed to three years and will begin service in 2014. This will result in a $200 million economic impact to the communities within the greater Houston region over this four-year period.


In other good news, financial results for October continue an upward trend, Executive Director Len Waterworth said in his monthly financial report.
Waterworth reported that total tonnage at Port Authority facilities (excluding bulk cargo associated with leased locations) was up slightly at 6,000 tons or less than one-half percent for the month of October compared to last year, while year-to-date tonnage continues to show solid growth of 1.7 million tons or 8 percent. This growth has been fueled primarily by steel, which has increased by 1.2 million tons or 32 percent compared to last year.


October operating revenues were $18 million, up by 7 percent over last year. Year-to-date Port Authority revenues of $186 million reflect an increase of 9 percent over 2011, led by steel tonnage, dredge disposal fees and container revenues, and year-to-date operating expenses are down $2 million or 2 percent.


During the meeting, representatives from the Greater Houston Partnership, Greater Houston Port Bureau, Houston Area Urban League, Houston Citizens Chamber of Commerce and Houston East End Chamber of Commerce reported on their economic development and outreach efforts on behalf of the Port Authority and the region.


Among other staff reports, Government Relations Director Spencer Chambers provided an update to the Port Commission on the Sunset Advisory Commission review of the Port Authority. At its Nov. 13 hearing in Austin, the Sunset Commission adopted a final set of recommendations after making two modifications to its staff's recommendations released in August. The Sunset Commissions recommendations for statutory changes will be drafted into legislation that is expected to be considered by the Texas Legislature during its next regular session beginning in January 2013. Input from the public and other stakeholders is also expected to continue as well as other modifications and amendments as the legislative process moves forward.


John Moseley, General Manager, Trade Development, presented highlights of the department's achievements for 2012. Moseley said it was a good year, with revenues up and cargo volumes growing, the addition of six new carrier services calling Port Authority terminals, and an increase in customers. MoseIey also reported that in October, the Port Authority served as host of the Breakbulk Americas Conference for the second time in its history, an economic impact of $4.38 million and attendance increasing by 19 percent to 4,500.