Lucion Awarded UK Bunker Testing Contract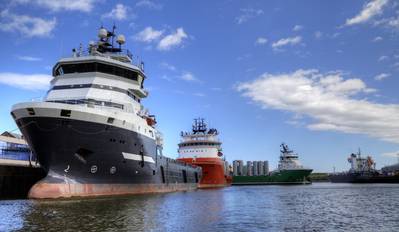 Lucion Marine wins U.K. ports fuel oil sampling contract with the Maritime Coastguard Agency
Hazardous material and risk management specialist Lucion Marine, part of the Lucion Services Group, has won a major contract with the U.K.'s Maritime and Coastguard Agency (MCA) to provide fuel oil sampling and testing services at ports across the U.K. and Northern Ireland.
The contract runs until 2020 and involves the provision of a sampling and analysis service to test that fuel being used by vessels in U.K. waters does not exceed the maximum allowed sulphur content of 0.1 percent, as stipulated in the International Convention for the Prevention of Air Pollution from Ships (MARPOL).
Lucion's specialist marine team will test upwards of 240 vessels each year at 13 major U.K. ports including Aberdeen, Belfast, Port of London and Port of Tyne, to make sure that the MARPOL regulations, promoted by the
International Marine Organization
(IMO) are strictly adhered to.
Under the terms of the contract, Lucion will arrange for a sulphur inspector to visit vessels and liaise with the ship master to acquire spot samples of the fuel. These samples will be sent to a specialist laboratory for testing in accordance with ISO and BS EN methods and the verification of sulphur content will be sent to the MCA in a full report, in accordance with Appendix VI of MARPOL. The full process from taking the sample to providing an analysis report will take just three days.
Philip Rozier, Commercial Director at Lucion, commented, "We're delighted to have secured this contract, demonstrating that we have the expertise in testing and analyzing marine and offshore
hazardous materials
on large-scale projects.
"The MARPOL regulations exist to protect the environment and as such, any breaches are taken extremely seriously with sanctions being imposed for failing to meet obligations," Rozier continued. "We will ensure that the MCA is fully compliant with MARPOL in relation to fuel oil sampling and is supported efficiently in managing sulphur emissions of vessels through rigorous testing and analysis processes."
The MCA is responsible for implementing and enforcing the government's maritime safety and environmental policy in the UK, including its duties to comply with MARPOL. It also inspects and surveys ships to ensure that they are meeting UK and international safety rules and responds to pollution incidents from shipping and offshore installations.