Thales Antenna Contract for Canadian Navy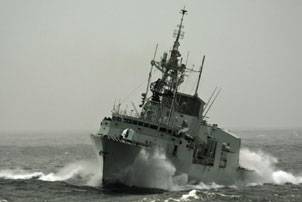 Thales Canada has been awarded a contract to supply the Canadian Navy with dedicated UHF satellite communication (SATCOM) omni-directional antennas for four of the Halifax-class frigates that are being con¬verted to command ships.

The QHASS (Quadrifilar Helix) antenna was developed by Thales UK's underwater systems business in Templecombe, Somerset, specifically to provide enhanced low-angle performance in the UHF SATCOM frequency band.

"For more than 40 years Thales has been a major provider of sensors and systems to the Canadian Navy, and a variant of this antenna has been in operation with the Navy on its Iroquois-class destroyers for five years," said Paul Kahn, Thales Canada President and CEO.

As a compact omni-directional antenna, the QHASS system can be installed onto any platform with no specific mounting or stabilization. The QHASS antenna pattern is matched to provide optimum link margin performance at all elevation angles.