ClampOn Wins Contract for Gina Krog Project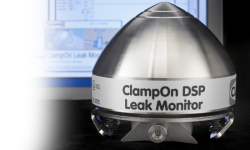 ClampOn has won an order to supply 130 topside leak monitors for Statoil's Gina Krog project. The contract was awarded by Solberg & Andersen in Bergen, Norway, and will be part of their ValveWatch condition monitoring system.


"We are very proud to receive this award; 130 sensors is one of the biggest orders ever received by ClampOn. It shows us that striving to be a little better every day is appreciated in the market, and once again justifies our slogan 'Always Numero Uno'," said Geir Instanes, VP at ClampOn.


The Gina Krog field is one of Statoil's major field developments, with an estimated 225 million barrels of oil and gas. ClampOn has previously received orders for sand monitors, PIG detectors, and corrosion-erosion monitors for the same project.