TSIMS US Navy Support Contract for AMSEC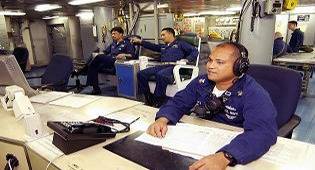 Huntington Ingalls Industries Subsidiary AMSEC LLC wins U.S. Navy Total Ship Information Management System support contract (TSIMS)
The indefinite-delivery/indefinite-quantity, cost-plus-fixed-fee SeaPort Enhanced (SeaPort-e) task order contains a base period with two one-year option periods which, if exercised, would bring the cumulative value of the contract to approximately US$ 8.2-million.
SeaPort-e is the Navy's electronic platform for acquiring support services in 22 functional areas, including engineering, financial management and program management.
The contract is to provide support of engineering, logistics, computer engineering services and training for the Naval Surface Warfare Center's Carderock Division (NSWCCD). The work will be performed in Norfolk; San Diego; Bremerton, Wash.; Pearl Harbor, Hawaii; and Yokosuka, Japan. If all options are awarded, the work is expected to be completed by May 2015.

"We are proud to continue our support of the Naval Surface Warfare Center, ensuring the readiness of our military personnel and their mission's success," said Harris Leonard, HII vice president and president of AMSEC operations. "AMSEC has an outstanding reputation for providing TSIMS support, and we look forward to continued growth in our relationship with NSWCCD."