DOF Contracted for Teekay FPSO Newbuild in North Sea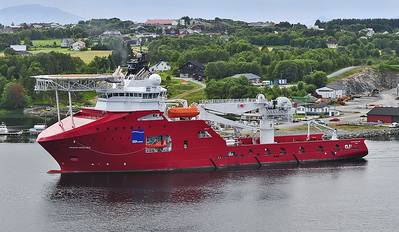 DOF Subsea Norway, a specialist subsea solutions provider, has been awarded a contract by Teekay Petrojarl Production AS in Norway for a newbuild FPSO.

The scope of work includes mooring pre-installation, tow-out and hook-up work for Teekay Petrojarl Production's new FPSO, which will be installed on the BG-operated Knarr field in the Norwegian North Sea. DOF Subsea Norway will mobilise its Skandi Skolten vessel for this project, with six further vessels from its global fleet being utilized in support.

The project will be completed in three phases, the first of which will see the pre-installation of the complete mooring system consisting of 12 mooring lines taking place in 2013. DOF Subsea has already started with the planning, engineering and offshore management to ensure the project is executed in the safest and most efficient manner, the company said.

The FPSO will be kept at a fjord on the West Coast of Norway when it is delivered in 2014 until the field is ready for the FPSO to be installed later in the year, at which time it will be towed out to location and connected to the pre-laid mooring system.