Paradigm Drilling Services Secures Contracts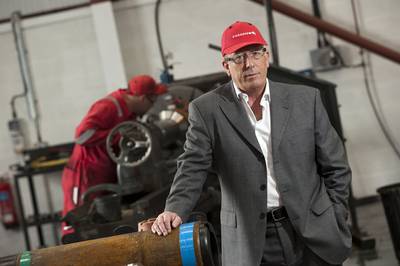 Paradigm Drilling Services has had a strong start to 2012, securing over £1 million of new contracts in the UK and overseas.
The Aberdeenshire-based firm has signed a five-year lease on a 3,000 square-foot building adjacent to its headquarters on Thainstone Business Park, including workshop and office space to expand its research and development facilities with new drilling technology to be launched later this year.
A recruitment drive is underway. More than 30 people are now in place, and there are plans for a further 10 before the end of the year, including a general manager and additional design engineers.
The recent wins include new manufacture and servicing contracts for stabilizers and hole openers and rental and sales contracts in the UK, Middle East, West Africa and South America. One contract alone is valued at £500,000 for the supply of tools to a client in Mexico.
"We have had an extremely positive start to 2012 securing new contracts, particularly in target global regions," said Fraser Innes, chairman of Paradigm Drilling Services. "The new unit will enable us to greatly expand our research and development team and give our engineering staff a clean assembly and test area, as well as additional offices. We have filed six new patents in the last year with the main focus on enabling technology for extended reach drilling and completions."
Paradigm Drilling Services, a subsidiary of the Netherlands-based Paradigm Group, reported a turnover of £2.2 million in 2011 and is expected to double this in 2012.