Copenship A/S Goes Live on Veson Nautical's IMOS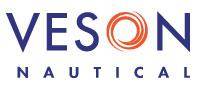 Copenship Implements Veson's Software to Handle Chartering And Operations; Microsoft Navision And IMOS Financials Integrated To Manage Accounting Functions.
Veson Nautical, the premier provider of maritime commercial management and trading software solutions, today announced that Copenship A/S, a privately-owned international shipping company with more than 60 vessels on time charter, has gone live with Veson Nautical's Integrated Maritime Operations System (IMOS). Built around the way people work, IMOS helps clients organize their workflow, consolidate information across departments, analyze all their options, and respond quickly in a constantly changing environment.
Copenship now is leveraging IMOS to handle all its commercial maritime operations, including grain trades to Africa and the Middle East and the shipment of coal, iron ore, salt, and alumina between the Eastern and the Western hemispheres. Copenship maintains trading offices in Denmark, Singapore and the UK, as well as a representative office in Brazil.Michael Steenfeldt, Director of Operations, Claims and Insurance for Copenship explained, "We were looking for a system that would be able to grow with us. After reviewing several options, we chose to work with Veson Nautical because of the capabilities, flexibility, and user friendliness of IMOS, as well as the reputation of the company. The Veson team understands how business is done in the industry today."
IMOS Takes the Guesswork out of Voyage Management

As Steenfeldt details, "Before we installed IMOS, we'd have to look at 15 different Excel spreadsheets for every voyage, and there was no integration among them. Now with IMOS, all of our data is collected into one system so we have perspective on our voyages and an excellent overview of our business processes." For instance, Copenship managers can accurately track cargo, see when they need to add more vessels, and evaluate voyage profitability, because the data they are looking at is current and comprehensive. IMOS is also fully integrated with Microsoft's Navision software, which Copenship has adopted for back-office accounting."With our old system, to issue a freight invoice, we would have to key in the information, print it, hand it to the finance department, and they would manually enter the data into the accounting system. Now all the financial information is entered just once into IMOS and the data goes directly into Navision," said Steenfeldt.