Coronavirus-stricken Zaandam to Dock in Florida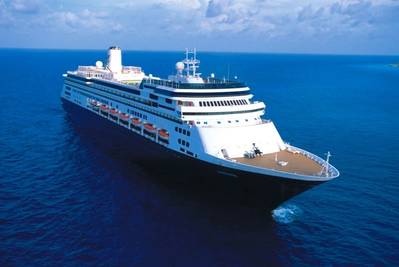 Two Holland America Line cruise ships, including the coronavirus-hit Zaandam, are scheduled to dock at Port Everglades on Thursday, a spokesperson for the Florida port confirmed.
The port said it would hold berths open for the two ships as details for the conditions of arrival are being finalized. An estimated time of arrival is to be determined.
Florida has been working with the cruise line and the U.S. government to develop a plan to allow thousands of passengers exposed to COVID-19 on board to disembark after President Donald Trump urged the governor to drop his opposition to the ships docking at the Fort Lauderdale cruise port.
The Zaandam became stranded off the Pacific coast of Central America after the cruise line announced some passengers were infected with coronavirus and that four had died. The ship then changed course for Florida and was cleared to pass through the Panama Canal on Sunday.
Passengers who passed a medical screening were moved onto the Zaandam's sister ship, Rotterdam, before the transit. There are currently 442 passengers and 603 crew on on Zaandam, and 808 passengers and 583 crew on Rotterdam.
Since March 22, 97 passengers (83 on Zaandam/14 on Rotterdam) and 136 crew on Zaandam (0 on Rotterdam) have shown influenza-like symptoms, Holland America Line said Thursday.
Once in port, passengers fit for travel per the CDC will transfer straight from the ship to flights for onward travel home, the majority on charter flights, Holland America Line said. Those who still have mild illness and are unfit to travel will continue to isolate on board until recovered, while the estimated less than 10 people who need immediate critical care will be transered shoreside for treatment.
Zaandam departed Argentina on March 7 and had been scheduled to end its journey in San Antonio, Chile, on March 21. All passengers and crew have not been ashore since the ship stopped in Punta Arenas, Chile, about two weeks ago.