Corvus Energy Invests in Canadian Battery Production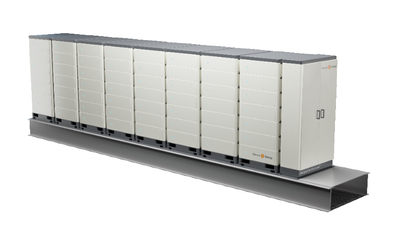 Corvus Energy is moving forward with plans to invest in its Canadian operations by expanding its Richmond, B.C. facility and increasing manufacturing capacity.
As reported in early 2018, Corvus Energy is rolling out plans for expanded maritime battery manufacturing facilities in both Bergen, Norway and Richmond, B.C., Canada. A new automated battery factory in Bergen began producing energy storage systems (ESS) in Q4 2019. Corvus has signed a contract for investment in new production line equipment in the Richmond, B.C. plant.
The total investment in research and development (R&D), plant and equipment is expected to be over $16 million. Alongside the new production line, Corvus plans to expand its office space and make improvements that enhance productivity, collaboration and aesthetics. The R&D carried out in Richmond, B.C. is partly funded by Canada's National Research Council Industrial Research Assistance Program (NRC IRAP).
"The state-of-the-art production equipment in Canada will be based upon the same flexible robotic technology used in our battery factory in Norway," says Richard Wing, Executive Vice President Engineering and Program Management at Corvus Energy. "Using digital and automated solutions, we establish cost-efficient production. Having our manufacturing co-located facilitates collaboration — in Norway with the largest sales and service team and in Canada with the engineering team — to add value to our products quickly. Further, it builds competence throughout the company as well as locally in our operating regions."
Corvus Energy plans to begin shipping Blue Whale ESS from the Vancouver-area plant in early 2021. The two Corvus Energy manufacturing facilities will be well positioned to serve both its largest market for maritime batteries, Northern Europe, and the growing North American and Asian markets. Total capacity from both locations will be 1100 MWh in five distinct ESS product lines.