CGG Wins Creditor Support for Chapter 11 Plan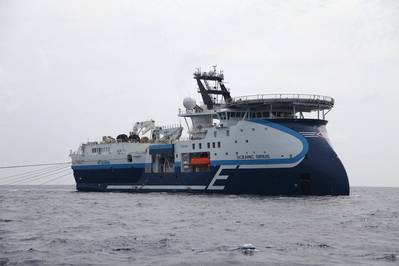 CGG SA announces that all creditor classes entitled to vote on the chapter 11 plan proposed in the chapter 11 cases commenced on 14 June 2017 in the US Bankruptcy Court for the Southern District of New York by CGG SA's 14 main foreign, direct and indirect subsidiaries, each a borrower or guarantor in respect of CGG Group's funded financial indebtedness, have accepted the plan overwhelmingly.
Specifically, all holders who have cast ballots in respect of the Secured Loans, and 97.14% in number and 97.96% in amount of those casting ballots in respect of the Senior Notes, voted in favour of the plan.
Reuters reported that CGG has debt in excess of $3 billion, and the restructuring calls for unsecured debt to be converted to equity, maturities on secured debt to be extended and $500 million in new money to be raised.
CGG, in which the French state holds around 9 percent of the shares, filed for bankruptcy in
France
and the United States in June as part of a restructuring to ease its debt burden.
The company, which specialises in geo-seismic surveys and is listed in Paris and New York, struggled to keep up with payments on its debt as the big oil groups that use its services proved reluctant to lift exploration spending despite
rising oil prices
.