Crew Member Missing from Sunken Vessel in Texas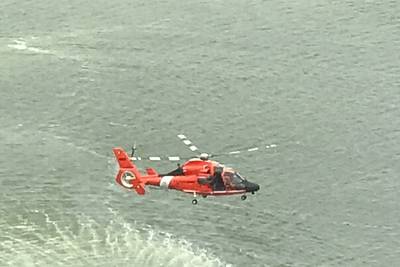 The US Coast Guard said it is searching for a crew member missing from a vessel that sank in the La Quinta Channel near Ingleside, Texas, Tuesday morning.
Two men were reported to be working on board the vessel Cristi when it sank approximately 100 yards north of Ingleside Point at 10:30 a.m.
One crew member was recovered by a good Samaritan vessel with no reported medical concern, the Coast Guard said.
Coast Guard air and boat crews are searching for the second crew member with the help from the Port of Corpus Christi Police Department as well as a Texas Parks & Wildlife Department side-scan sonar vessel.
Due to the location of the sunken vessel, the La Quinta Channel has been closed to vessel traffic while salvage and pollution response efforts are being coordinated, the Coast Guard said.
The cause of the incident is under investigation.