Two Cruise Lines Sign Up to Sail Out of Port of Houston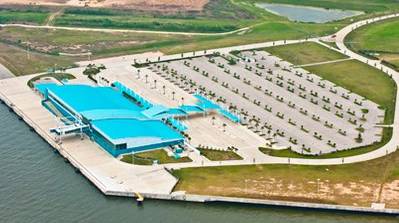 The Port of Houston Authority partners with two cruise lines, PrincessCruises & Norwegian Cruise Lines, to use Bayport Cruise Terminal.

Princess Cruises will make passenger cruise calls during the 2013-2014 cruise season, while Norwegian Cruise Lines has committed to begin service in 2014.

The Port Commission authorized entering into agreements with both lines after meeting in executive session. The Port Authority's agreement with the lines is significant. It is projected that the cruise activity will have a considerable positive impact on the economy of Harris County and the greater Houston area,
including the cities of Houston and Pasadena. Smaller cities near the cruise terminal are also expected to benefit.

Activity from a single cruise line is expected to generate annual economic impact of $50 million, according to the firm Martin Associates, including local purchases of $3.6 million. A total of 222 jobs will be touched, including the creation of almost 100 new jobs. An estimated $941,000 annually in state and local taxes is anticipated. The combined impact of the agreements with the two cruise lines over the next four years will be approximately $200 million.

The Bayport Cruise Terminal, which was fully completed in 2011, is located in Pasadena, Texas, outside of Houston.