Cruise Shipping: Work starts on Carnival Mardi Gras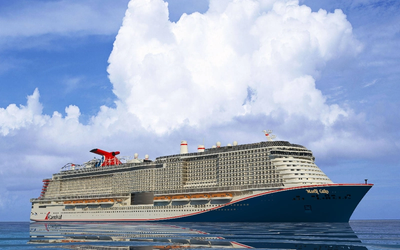 The hull assembly phase of the 180,000-gt Carnival Mardi Gras was celebrated in Finland with a traditional coin ceremony at Meyer Turku shipyard.
In the case of Carnival Mardi Gras, the assembly of the ship hull had already began few weeks before by the arrival of floating engine room unit from another Meyer shipyard, Neptun Werft, in Rostock, Germany.
Mardi Gras is the second LNG powered cruise ship being built at Meyer Turku, and this ship will benefit from some of the investments of Meyer Turku's $224 million investment program. The steel halls at the shipyard are going through a major rebuilding with new machines and IT-systems, but also new processes to build the ships with newly trained employees.
Carnival Mardi Gras is scheduled for delivery in 2020.