BP to Appeal Gulf Oil Spill Damages Ruling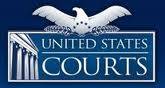 BP Plc on Wednesday said it will ask the U.S. Supreme Court to review a court ruling concerning the 2010 Gulf of Mexico oil spill, which forces the company to pay some businesses for economic damages without the businesses having to prove the spill caused their losses.


On Monday, the 5th U.S. Circuit Court of Appeals in New Orleans refused to disturb a March ruling from a three-judge panel over how to compensate businesses.


BP has said paying such claims could push the estimated $9.2 billion cost of its settlement with those businesses, which the company helped negotiate, significantly higher.


"No company would agree to pay for losses that it did not cause, and BP certainly did not when it entered into this settlement," the company said. BP will ask the 5th Circuit not to require it to make business economic loss payments while it appeals.
(Reporting by Jonathan Stempel in New York, Editing by Franklin Paul)