Damen Shipyards to Build Nine Ferries for Aqualiner-Swets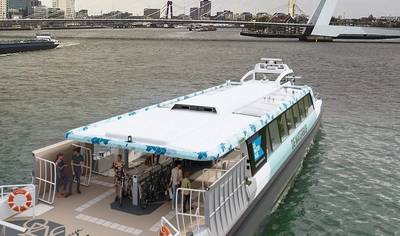 Dutch shipbuilder Damen Shipyards has signed a contract to build nine passenger vessels for Dutch ferry joint venture Aqualiner-Swets.
The nine vessels will be used to provide the public transportation service between Rotterdam and the Drecht cities on behalf of the Province of South Holland and the region from 2022.
Of the nine vessels, six are hybrid and carbon fiber Waterbuses which will serve the fast ferry Intercity routes primarily between Sliedrecht, Dordrecht, Rotterdam and the World Heritage site Kinderdijk. The size vessel will be designed in such a way that allows the possibility for conversion into full electric propulsion, by 2030 at the latest.
The remaining three vessels, the City Ferries, will be fully electric from the start of service in 2022 and will provide a service in the city area of Dordrecht, Papendrecht and Zwijndrecht.
Financial details of the agreement were not disclosed.