Intertek Launches Decommissioning Services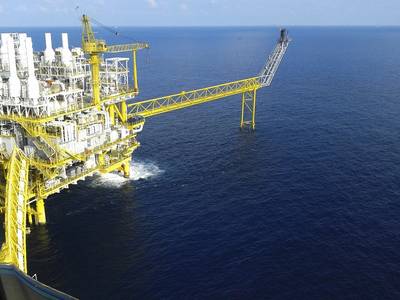 The company showcased the new services, which focus on the circular economy approach, at
Decom North Sea
's lunch and learn yesterday.
Raymond Pirie, Vice President of Exploration and Production said, "We have many years experience of asset inventory and asset integrity planning so bringing all our experience together in a complete solution for managing decommissioning is a natural progression for the business."
Pirie continued, "Circular economy provides great opportunities for decommissioning, when planned correctly it can create greater cost control as well as ensuring that redundant materials are removed and used in the most effective way possible. Asset inventory is a key component of this, knowing what is on the asset will determine what can be done with each piece. This in turn has implications for timing, cleaning, cutting and removal options so early identification of the inventory is crucial to understand the reuse opportunities."
With over 30 years experience in environmental consultancy services, Intertek will complete and manage the applications and permits associated with decommissioning projects for regulators and stakeholders. They will also utilize the expertise of their labs in waste analysis to provide waste characterization and ensure that pipelines are safe to prepare for removal. Once equipment has been decommissioned and repurposed, Intertek can then recertify it to ensure it is ready to reuse – the final step in the circular economy approach.
To assist with managing inventory and data for each asset, Intertek are using its GeoAIMS (Geographical Asset and Information Management System). GeoAIMS is a
web-based application which
allows users to interact, query and retrieve data from the database without needing GIS software. Using GeoAIMS for decommissioning projects means real-time updates of hazardous materials can be taken as and when they are located and identified. It will also allow the type and quantities of hazardous and residual materials to be logged and tagged to their exact location.
"As well as the services to manage the decommissioning work, we can also provide training and manage the change for the people involved. The offshore environment is different for an asset in the decommissioning stage to one in production and we can help people to recognize that and develop the right culture," Pirie continued. "By offering our clients a full life-cycle approach to decommissioning, the client can have one dedicated point of contact and our knowledge of their project ensures that all the phases run effectively together."