Deepwater Mining Dredger Delivered to Jan de Nul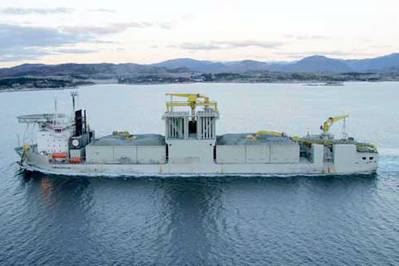 Spain's La Naval shipyard has delivered a fallpipe and mining vessel to Jan de Nul for work mainly in the offshore market.
Joseph Plateau, is a sister vessel to the earlier constructed Simon Stevin, for the Dutch dredging and marine company Jan de Nul.
The new dredger will work mainly in the offshore market and is capable of transporting 33,500 tonnes of rock amd can deliver to a depth of 2,000m.

The 200m long and 40m beam Joseph Plateau is the ninth vessel built by La Naval for Jan De Nul since 2002 and is the largest of its kind in the world.