SBM Offshore Raises Outlook Buoyed by Deepwater Spending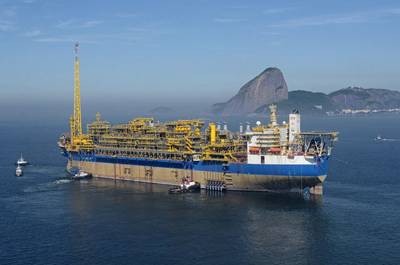 "Deepwater is becoming attractive again. It's on a par from an economic standpoint with shale oil," said Chief Executive Bruno Chabas, in reference to a recovery in spending which fell after a sharp drop in oil prices in 2014.
Due to low production costs, the
shale oil market
has attracted huge investments, especially in the United States, and outperformed investor interest elsewhere in the oil market.
SBM Offshore said it expects its annual underlying earnings before interest, tax, depreciation and amortisation (EBITDA) to top $750 million, having previously projected a figure of around $750 million.
Its first-half EBITDA rose to $453 million from $322 million, beating the $411 million expected by analysts.
SBM shares were up 2.7 percent at 1100 GMT, topping the European oil and gas index and the Amsterdam stock exchange index.
Analysts at
KBC Securities
, which rate SBM a "buy", said its first-half performance was good and that the weak U.S. dollar had helped.
Oil producers are slowly starting to reinvest in deepsea projects as the market downturn has forced project developers to cut costs.
"In the coming few months or years the deepwater word is not a dirty word anymore. This is really where activity is going to restart and where opportunities will be," Chabas said.
He said that Exxon Mobil's $4.4 billion Liza oilfield off the coast of Guyana, for which SBM Offshore will provide the floating production vessel, was estimated to deliver a 10 percent return even if oil prices fall as low as $35 a barrel. Brent crude is currently trading at around $52 a barrel.
Recent huge gas finds off the coast of west Africa also bode well for deepsea development, the company said.


(Reporting by Anthony Deutsch and Karolin Schaps; editing by David Holmes and Jason Neely)