IMO Head Defends Ship Size, Regs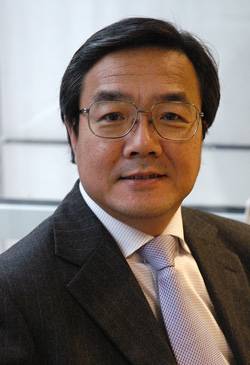 According to the head of the International Maritime Organization (IMO), the world's largest ships are well regulated and safe, Bloomberg news agency reported following an interview.
In the wake of the dramatic Costa Concordia casualty nearly three weeks ago off the coast of Italy, continued coverage by mainstream media has again put the maritime industry in a harsh light, with everything under scrutiny: from crew nationality and training procedure; to the Captain's reported bizarre behavior before and after the accident; to the increasingly large size of cruise ships and the ability to evacuate them efficiently and safe;y
According to the Bloomberg report, regulators haven't let vessels, especially cruise ships, get so large that they present a hazard, according to Koji Sekimizu, secretary-general of the IMO.
The 290-m Costa Concordia was carrying 4,200 passengers and crew on a Mediterranean cruise when it struck rocks on Jan. 13 near . The ship, owned by Carnival Corp., the largest cruise line owner, has berths for 3,780 passengers, the fourth- biggest by that measure, according to data from Clarkson Research Services, a division of the world's largest shipbroker. The Oasis of the Seas and the Allure of the Seas, each with 5,400 berths and owned by Royal Caribbean Cruises Ltd., are the largest, the data show. The Norwegian Epic, with 4,200 berths, is third.
Sekimizu: IMO is the for Safety
IMO Secretary-General Sekimizu, speaking at the opening of the Sub-Committee on Bulk Liquids and Gases (BLG) on January 30, 2012, said that IMO is the right international body to deal with safety of passenger ships and, in particular, a safety review after the Costa Concordia accident.
He has included an additional item on "Passenger Ship Safety" on the agenda of the IMO's Maritime Safety Committee, which meets for its 90th session from 16-25 May this year. This will provide an opportunity for IMO Members in the Maritime Safety Committee (MSC) to consider any issues arising. He appreciated any initiatives of Member Governments and the industry to improve safety and encouraged them to put forward their contributions to MSC 90.
These moves come against the background of a raft of safety measures already under review at the UN agency, including work going on in several sub-committees to further improve safety measures for ships, including passenger ships.
Given that the safe operation of passenger ships is of major interest to the international community as a whole, Mr Sekimizu has also urged all IMO Member States to ensure that their current national safety regulations and procedures are being implemented fully and effectively, including those aiming at ensuring safe operations on board.