No Delays to Implementing 2020 Sulphur Cap -IMO Official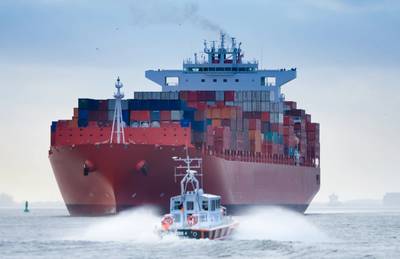 The International Maritime Organization (IMO) will not delay implementing a reduction in the amount of sulphur in marine fuel in 2020, an IMO official said on Tuesday.
"I can categorically say there will not be a delay," said Edmund Hughes, the head of air pollution and energy efficiency at the IMO, during the Asia Pacific Petroleum Conference (APPEC) in Singapore.
IMO, the United Nations' shipping agency, will require that vessels start in 2020 using fuel oil with 0.5 percent sulphur, down from 3.5 percent currently.
The IMO regulations imposed will create a level playing field for the global shipping industry and if it were to back down, it could lead different rules being implemented in different regions, creating greater levels of uncertainty for the global industry, argued Hughes.
"A delay to the regulation would damage the IMO's reputation and credibility as a rule-making body for international shipping and would lead to more regional and national action to control air pollution from ships," said Hughes.
The shipping and oil refining industries are scrambling to prepare for the shift and have made large investments to comply with the new standards since they were announced in 2016.
But some shippers have been slow to respond and have argued that the burden of compliance with the IMO's stricter fuel standards should rest with refiners to produce lower sulphur fuels that meet the new standards.
"(This) is a shipping regulation and its amazing how many times I've heard this is a refining problem," said Savvas Manousos, global head of trading at Maersk Oil Trading, at the conference.
"The onus of compliance is on the shipping industry, not on the refining industry," said Manousos, adding that the two industries must work together to address the global issue.
Maersk Oil Trading purchases marine fuel for its parent company A.P. Moller-Maersk and is among the biggest ship fuel buyers in the world.
(Reporting by Roslan Khasawneh; Editing by Christian Schmollinger)