Maersk, Denmark Close In On North Sea Oil Deal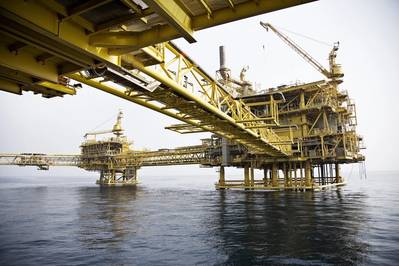 Oil and shipping conglomerate A.P Moller-Maersk could land a deal with the Danish government on oil and gas operations in the North Sea within days, political sources with knowledge of the negotiations told Reuters on Tuesday.
The deal will secure continued production in the Danish part of the North Sea and is seen as crucial for Maersk as it seeks to focus its operations on the North Sea and spin off its
energy assets
via a listing or merger.
The Danish state has agreed to improved fiscal terms, the sources said. That would allow Maersk to continue operations at
Denmark
's largest gas field, Tyra, where more than 90 percent of the country's gas production is processed.
However, Maersk would have to agree that if the oil price goes above $75 per barrel the company would pay 5 percent more of its profit to the state. If the oil price rises above $85 per barrel, this would be 10 percent. The current tax rate is 52 percent.
The sources also said that in separate negotiations the minority government was close to securing a majority in parliament for the deal, which is needed for its final implementation.
The deal would apply to the companies in the Danish Underground Consortium, which include Shell, Chevron and state-owned Nordsofonden, as well as Maersk.
"No new North Sea deal has been agreed. There are still negotiations with the parties," the finance ministry said on Twitter. It has no further comment for the time being, a spokesman said.
Maersk Oil declined to comment.
(By Erik Matzen; Additional reporting by Stine Jacobsen; Writing by Teis Jensen; Editing by Louise Heavens and Mark Potter)