Destroyer Truxtun Completes Builder's Trial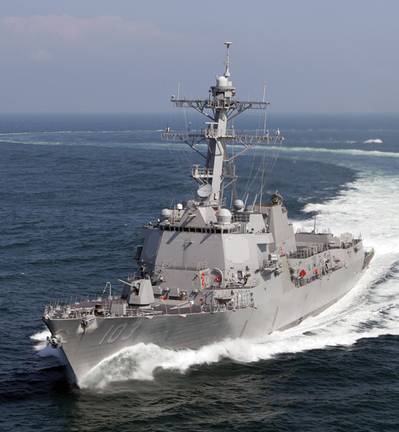 Northrop Grumman Corporation Aegis guided missile destroyer Truxtun (DDG 103) moved one step closer to completion by successfully performing two days of builder's sea trials in the Gulf of Mexico last week.
A photo accompanying this release is available at http://media.primezone.com/noc/
The ship, under construction at the company's Shipbuilding sector here, is the 25th ship in the DDG-51 class of destroyers being built by Northrop Grumman. Truxtun will now prepare for U.S. Navy acceptance trials later this month.
This highly capable multi-mission ship can conduct a variety of operations, from peacetime presence and crisis management to sea control and power projection, all in support of the United States' military strategy. Truxtun will be capable of simultaneously fighting air, surface and subsurface battles. The ship contains a myriad of offensive and defensive weapons designed to support maritime defense needs well into the 21st century.
The builder's sea trial demonstrates Northrop Grumman's means of testing the various new systems on DDG 103 prior to the acceptance trial, scheduled for the week of Sept. 29. All major hull, mechanical and electrical systems were tested during the trial as well as the Aegis Combat System, the U.S. Navy's most technologically advanced combat system.
U.S. Navy Commander Timothy R. Weber, a native of Decatur, Georgia and 1990 graduate of Vanderbilt University, is the ship's first commanding officer and will lead a crew of 276 officers and sailors. The 510-foot, 9,200-ton Truxtun has an overall beam of 66.5 feet and a navigational draft of 31 feet. Four gas-turbine propulsion plants will power the ship to speeds above 30 knots.
The ship is named for Commodore Thomas Truxtun (Feb. 17, 1755 - May 5, 1822), captain of the first U.S. Naval ship, USS Constellation. Truxtun began his career as a privateer during the American Revolution. Appointed captain by George Washington in 1794, he was responsible for the first capture of an enemy vessel, the French frigate L'Insurgente, during the Quasi-War with France in 1799.