Cochin Shipyard Limited Developing New Dry-dock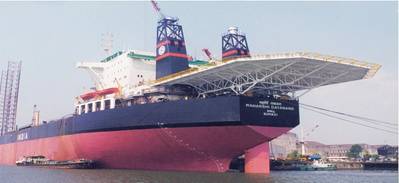 A new large dry dock is considered essential for future growth of Cochin Shipyard (CSL), says the ministry of shipping, India.
This dry dock will enable CSL to construct LNG ships, Large Naval vessels like the proposed second Indigenous Aircraft Carrier, Merchant vessels, like Cape size vessels, etc.
The dry dock will also cater to repairs and upgradation of jack-up rigs, semi submersibles, etc. The estimated cost of the proposed new High Density dry dock is Rs. 1799 Crores ($265 million).
The proposal has been approved by Cabinet Committee on Economic Affairs (CCEA) on 20th July, 2016.
Ministry of Environment & Forest has given environment clearance to the project on 9th November, 2016 with a major pre condition of NBWL Clearance. Clearance
from Ministry of Defence
has also been requested.
Meanwhile, a project of Proposed International Ship Repair Facility was awarded to CSL on nomination basis by
Cochin Port Trust
. The contract was signed with CoPT on 24thDecember, 2012 and Lease deed on 12thApril, 2013.
CSL had taken over 8.12 ha of land & 15 ha of water area for a lease period of 30 years along with 231 employees of CoPT.
CSL intends to setup ship lift of 130 m x 25 m with a capacity to dock the vessels up to 6000T at a draft of 4.5m.
The facility will have the transfer system, 6 workstations, a float repair berths and allied facilities. The total cost of Project is estimated to Rs. 970 Crores.
Repairs of around 84 vessels per year are envisaged in the upcoming facility. CSL has already commenced the Ship repair activities in the small existing dry dock.