Bilden Joins HII Board of Directors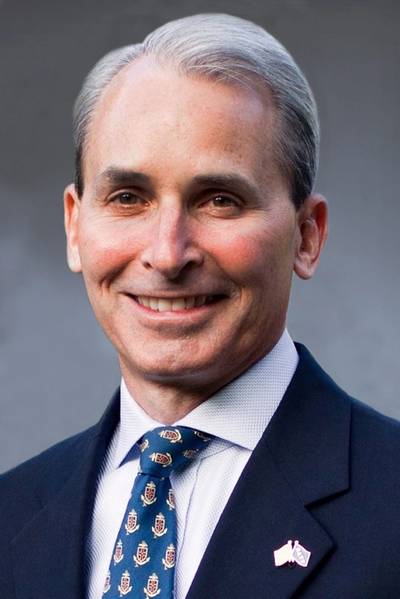 Philip M. Bilden has been elected to Huntington Ingalls Industries' (HII) board of directors, effective November 7.
Bilden retired last year as a co-founding member of the private equity firm HarbourVest Partners. He began his career in Boston in 1991 and relocated to Hong Kong in 1996 to establish the firm's Asian subsidiary. Throughout his 25-year tenure at HarbourVest Partners, Bilden served in senior leadership roles in the firm's global management, including the firm's six-person executive committee responsible for governance.
Bilden served on the advisory boards of several international private equity partnerships, including funds managed by Archer Capital (Australia), Bain Capital Asia, Brait Capital Partners (
South Africa
), Castle Harlan
Australian Mezzanine
Partners (CHAMP), KKR Asia, Latin American Enterprise Fund, Olympus Capital (Asia), Pacific Equity Partners (Australia), TPG Asia and Unitas Capital (Asia). He served as inaugural chairman of the Emerging Markets Private Equity Association from 2011-2012 and presently serves on the advisory board of Contrast Capital Management, LLC.
Bilden also serves on the Chief of Naval Operations Executive Panel; the Asia Pacific Advisory Board and the Dean's Board of Advisors of Harvard Business School; the Board of Visitors of Georgetown University's School of Foreign Service; the Board of Directors of the United States Naval Academy Foundation; and the
Board of Trustees
and executive committee as vice chairman of the Naval War College Foundation. He also serves as the inaugural chairman of the Center for Cyber Conflict Studies Task Force at the Naval War College Foundation.
A 1986 graduate of Georgetown University, Bilden holds a Bachelor of Science degree in foreign service (magna cum laude). He is a Distinguished Military Graduate of Georgetown's Army Reserve Officer Training Corps and served in the U.S. Army Reserve as a military intelligence officer from 1986-1996. He received an MBA from Harvard Business School in 1991.