Shipping Disruptions: Japan Battles Back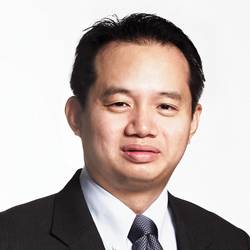 Japan is waging a public relations war as it struggles to control the nuclear contamination threat at home while playing down the concerns of consumers abroad. Fears of tainted goods from the battered nation are affecting trade flows, with regional weather distributing radiation particles and hysteria across Asia. In South Korea, panic over radioactive rain in March saw schools shut down en masse, despite the minute level of radiation posing no known health risks.
In Hong Kong in April, public fears were heightened when the Observatory picked up traces of the radioactive Caesium-137, even though the amounts were minuscule and would take thousands of years to affect humans. Japan trade with China amounts to more than $300 billion a year, so it was inevitable that shipping would be affected. On March 21, the MOL Presence arrived in Xiamen after stopping to collect cargo in Tokyo. On arrival in the Chinese port, inspecting officials refused to allow the ship to berth, claiming abnormal levels of radiation were being detected on the vessel.
It was sent back to Japan, tying up at the port of Kobe where the levels of radiation were declared harmless. The MOL vessel was the first ship barred from unloading its cargo at a foreign port over radiation concerns since the March 11 earthquake and tsunami. Japan is learning that perceptions from a spooked public are far more damaging than the tiny levels of radiation being detected in the region.
At stake is the Made-in-Japan label, and in the near term, China's exports are likely to feel a pinch because of distortions to the supply chain, said HSBC's China economist Sun Junwei. "There are emerging signs: growth of China's imports from Japan slowed to 16.6 percent year-on-year in March from 33.5 percent in the January-February period," he said.
However, Jens Eskelund, senior director of Maersk China in Beijing, believes this will be a short-term problem. "We do not have reason to believe that the disaster will lead to lasting damage to Japan's foreign trade," he said. The Japanese market is around five percent of total Maersk Line liftings.
"We would expect that perceptions over time will converge with science based facts and consumers will act accordingly. We cannot predict how the situation will evolve and will base our decisions on facts from primary, authoritative sources, not perception."
Tadhg Meaney, national manager of Swiss forwarding giant Kuehne + Nagel in Japan, said he expected a rise in food and beverage items to cover consumption concerns. "Exports for foods items will reduce for a period, but general exports should remain strong," he said. "Factories that have been shut down are re-opening and will resume normal production shortly."
The Asia head of a large German logistics company, who spoke on condition of anonymity, said as a matter of caution, he had instructed staff not to book cargo on shipping loops that touched Japan.
"That is the safest way to go, because if you have cargo on a ship that is stopped with contamination readings you will have a serious problem," he said.
The company serves customers in Europe where he said the hysteria "especially in Germany" was particularly high.
"There is a stigma becoming attached to goods produced in Japan, which is unfortunate. They have always had the best technology, the most disciplined workforce and quality products, but their reputation is now being tarnished."
Japanese restaurants are particularly vulnerable, especially in Hong Kong where the 4,000 establishments are wildly popular and make up 13.5 percent of all restaurants in the city.
Simon Wong Ka-wo, president of the Hong Kong Federation of Restaurants and Related Trades, said turnover at the restaurants had fallen by up to 80 percent since the radiation leaks began.
"The concern over Japanese food safety will continue as the media keep reporting on the radiation leaks in Japan," he said.
Continuing coverage of the crisis is guaranteed as strong and regular aftershocks rattle the east coast of Honshu. Japan's Coast Guard has told ship operators to steer at least 50 miles away from the damaged Fukushima plant to avoid potential radiation contamination. Container line APL is keeping its ships at least 200 nautical miles away from the area.
Maersk and other carriers stopped accepting export bookings from the area impacted by radiation leaks. The Danish carrier has implemented a 140-mile nautical no-go zone around the Fukushima plant and is taking careful note of the weather to give its vessels the safest route possible.
"We have made precautionary preparations including the availability of iodine tablets [to crew] should it become necessary," Eskelund said. "But as long as it is considered safe for the crew, Maersk Line will continue calling at Japanese ports."
APL's North Asia president Ken Glenn said there would be inevitable changes to Japan's trade patterns. "In the short to medium term we expect a decrease in overall exports from Japan, but we also forsee an increase in imports," he said.
This year, APL expects to carry 150,000 FEU of exports and 180,000 FEU of imports, but the figures will change as safety fears see the country importing greater amounts of fresh produce, and rebuilding will generate greater import volume of construction material.
"Exports may trend down slightly, and imports might trend up. But the Japanese are remarkably resilient people and I would not underestimate their ability to rebound in fairly short order," Glenn said.
A spokesman for Mitsui OSK Lines said the contamination threat would have a certain influence on trade, but the line pledged to minimise the impact on its customers.
DHL Global Forwarding's David Goldberg, senior vice-president and head of ocean freight in North Asia Pacific, said while the nuclear reactor situation remained serious, the situation on the ground appeared to have stabilised.
"Overall, export and import volumes continue to remain strong both in and out of Japan and potential power shortages to various factories during the summer months will remain an area we will continue to watch closely," he said.
"With the exception of the Sendai port and feeder ports in the northeastern region, most other ports are operating close to normal while the clean up efforts continue at a rapid pace."
Frederic Neumann, co-head of Asian economics research at HSBC, was optimistic that the damage caused by the Japan disaster would ultimately be contained. "Japan's disaster will disrupt trade and production numbers in the coming months," he said.
"Much depends on the country's ability to restore transportation links and adequate electricity supply to key factories. This should occur in due course. Over the second half of the year, reconstruction in Japan will even turn into a powerful source of demand for the region."
Desperate to alleviate contamination concerns, Japan's transport ministry began measuring the radiation levels of ships and containers leaving the Tokyo Bay area for foreign ports early in April. Certificates recording radiation levels are being issued to ship owners.
Ships and containers with radiation readings exceeding a standard level will not be allowed to leave the ports of Tokyo, Kawasaki or Yokohama – located 240 km south of Tokyo Electric Power Co's devastated Fukushima Daiici nuclear plant.
Many shipping lines have contracted third parties to screen their vessels and cargo before they leave the big Japanese ports on the country's east coast.
APL has its own terminal in Yokohama where a contracted company is screening about 200 boxes a day, but the rarity of radiation contamination is evident in the lack of a single international standard.
"There are different jurisdictions and regulatory bodies dealing with it," Glenn said.
The APL readings are based on the International Maritime Dangerous Goods Code, guidelines generally regarded as safe standards, but he said it was a very technical process.
"There are many false positive readings from common elements in household items, like fruit and vegetables, or recycled goods. The false readings have to be separated from the positives," he said.
APL president Eng Aik Meng said the line would continue to scan for "as long as necessary to ensure we are not putting our people or customers' cargo at risk".
MOL is screening its vessels for radiation at the ports of Tokyo and Yokohama.
"We hired a third party surveyor to detect radiation levels on vessels and containers," the line spokesman said. "Besides the surveyors, trained staff are conducting testing."
Eskelund said Japanese authorities were constantly monitoring radiation levels in Tokyo and Yokohama – Japan's largest and second-largest container ports – while Maersk continued "to consult national and international experts along with local and global authorities".
"We are communicating with all owned and chartered vessels on a daily basis and vessels have been given the option of requesting a surveyor to perform radioactive measurements while in port," Eskelund said.
The carriers and others involved with the Japan trade were reluctant to put too negative a slant on the radiation threat and its long-term impacts. Instead, they highlighted the actions of staff and their ability to manage both their own safety and the disaster.
Maersk had high praise for its workforce. "We are proud that all employees responded professionally to protect and safeguard themselves and their families and secondarily that our services are disrupted to a minimum degree so we can continue serving Japan's foreign trade".
"Bringing goods and food to Japan is more vital than ever in light of the recent earthquake and devastating tsunami," Eskelund said.
At Japanese carrier MOL, the spokesman said the line's business contingency plan for emergencies was activated. "After earthquake and tsunami hit Japan, we implemented the plan and dealt with the emergency, confirming employees and their families' safety as well as making sure of our business environment to continue business."
APL's Glenn said the Singapore-based carrier had a disaster management plan for all countries it operated in "based on what we regard as likely threats, such as typhoons, floods or social unrest".
"Our terminal operations at Yokohama were not disrupted, so we did not need to roll out contingency plans," he said.
Barring another earthquake and further radiation leaks from the Fukushima reactor, most of those interviewed expected Japan to be able to ride out the disaster and emerge in time to take advantage of the peak season.
Japan is too big a player in the global supply chain to be shut out for long. The world has depended on the high quality Made-in-Japan label for a long time and simply can't live without it.
(Reproduced courtesy of the May 2011 edition of Maritime Reporter & Engineering News - www.marinelink.com)