Datrex Distributing for Ocean Signal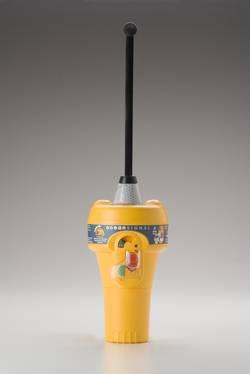 Datrex Inc. appointed for North American distribution.

Ocean Signal, the specialist communications and safety at sea manufacturer, has appointed Datrex Inc. as its distributor for USA and Canada. Datrex Inc. has been a supplier of high quality lifesaving technologies to the marine industry for over 40 years and since early 2011 has worked with Ocean Signal to successfully establish the Ocean Signal SafeSea® range of EPIRB's, SART's and hand held VHF's in USA. Ocean Signal products in the Canadian Market will continue to be handled by CMC Electronics working through Datrex as the North American distributor.
Alan Wrigley, Managing Director of Ocean Signal said: "We have been delighted with the enthusiasm and expertise that the Datrex team have given the SafeSea® products, which has reflected in the success of brand in North America. They are strategically located in Miami, Louisiana, Jacksonville, Seattle and Pennsylvania to provide a nationwide service. It was therefore a natural progression for us to formalise the relationship by appointing Datrex Inc. as our North American distributor and we look forward to a long and fruitful future in the region."

President of Datrex Inc. John Simonsen commented: "Our customers have given an enthusiastic response to the Ocean Signal products which we introduced to the US last year. In addition, Ocean Signal has shown a level service and investment in quality manufacture that matches our own efforts to provide the marine industry with safety equipment that users can totally rely upon. The team at Datrex are fully committed the SafeSea® product range which we will be showing at the forthcoming Miami Boat Show in February."

The Ocean Signal range of industry leading safety products comprises the SafeSea E100/E100G EPIRB, the SafeSea S100 Search and Rescue Transponder (SART) and the SafeSea V100, a rugged, fully featured hand-portable GMDSS radiotelephone. All Ocean Signal products are fully approved for use in USA and Canada.

January 2012