Autronica Fire and Security AS: New Greek Distributor Appointed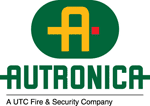 Autronica Fire and Security AS has appointed Kaminco as its new distributor in Greece and Cyprus. Kaminco, a supplier of products and services to Greek shipyards and owners for nearly 50 years, became responsible for the entire Autronica product portfolio, including gas detection, fire detection and fire suppression systems, as of 28th of February 2011.

Autronica's sophisticated fire safety systems will join Kaminco's extensive offering to the Greek market, which currently includes, engineering services, spare parts and consultancy across a wide range of technical categories, including the Autronica owned Omicron gas detection product line. The addition of fire detection and suppression systems to the Omicron systems will make Kaminco a one-stop-shop for fire and gas safety.

"The close co-operation already enjoyed by Kaminco and Autronica through our Omicron connection will serve as a solid platform for growing the fire detection and suppression business in Greece. Kaminco is well positioned to serve the Greek shipbuilding industry, especially as it is now a single point of contact for yards and owners seeking high quality, approved fire and gas detection systems," says Wictor Wilmann, Global Sales Manager, Autronica Fire and Security AS.

Alongside its highly regarded fire suppression systems and the flexible Autroprime fire detection system, Autronica is expecting its recently introduced flagship fire detection system, AutroSafe 4 to perform well in the Greek market under Kaminco's direction. AutroSafe 4 introduces a number of new features and benefits including improved networking and integration opportunities.

"We have an 80% hit rate for providing systems to Greek new build vessels, so we are well positioned to make the cost, efficiency and safety benefits enabled by Autronica's fire detection and suppression systems available to our shipyard and owner customers, alongside the Omicron gas detection systems that we already supply to many Greek vessels," adds Sotirios Kaminis, President of Kaminco.