Port Dolphin Energy, Port Manatee $30M Deal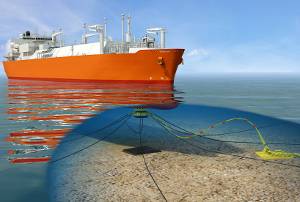 The Manatee County Port Authority approved a long-term $30m agreement with Port Dolphin Energy LLC, providing Fla. with a second major source of natural gas. Port Dolphin officials estimate its project will generate more than $150m in direct economic impact within Manatee County during the next 20 years. Construction of the project is expected to begin in 2012 with completion in 2013.

During the first five years of the agreement, Port Manatee will receive more than $16m in cash and assets, followed by about $15m per year over the remainder of the agreement. The port authority's approval precedes a pending decision by the U. S. Maritime Administration to issue a deepwater port license to Port Dolphin to construct a liquefied natural gas (LNG) port 28 miles off the coast of Manatee County, Fla.

With MARAD's deepwater port license, LNG tankers would arrive at Port Dolphin's offshore facility and then connect to a new undersea pipeline system that would come onshore at Port Manatee. Port Dolphin's vessels will be outfitted to re-gasify its cargo of LNG, returning it to a gaseous state onboard the offshore ships. The natural gas would then be fed into a submerged pipeline, ultimately serving customers throughout Florida.

In addition to its offshore port facility and pipeline, Port Dolphin will also base an operations center at Port Manatee. According to a recent economic impact study, Port Manatee currently contributes more than $2.3b to the region's economy annually and creates directly or indirectly nearly 24,000 jobs. Florida's first trans-Gulf of Mexico natural gas pipeline made landfall at Port Manatee in 2002.